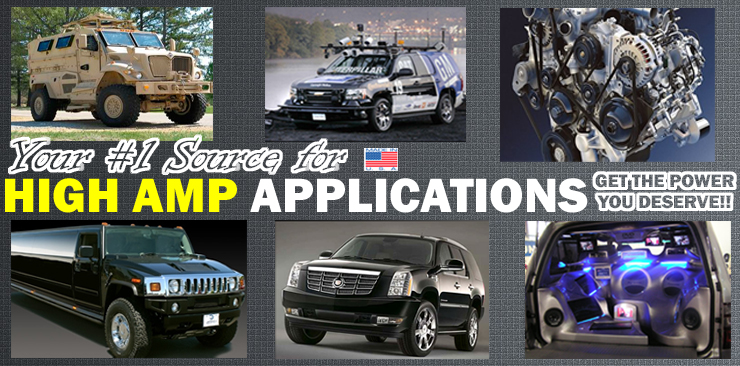 Here at Nations Starter &
Alternator
we are serious about
high amp alternators
for extreme demands of today's vehicles complex electrical systems and custom electrical components. Extreme electrical demands require Extreme
High Amp power
capable of producing High Output with efficiency, durability and performance that you need and deserve.
We provide the best High Amp Alternators to p
ower car audio systems, off road lights, emergency vehicles, Limos, Military, Shuttle Bus, Transit Vehicles, Mobility Conversions, CB, Construction, Surveillance & Global Mapping Vehicles, Swat & FBI, Police Fleets, Fire Trucks, Armored Vehicles
and more.
All Imports, conversion and customs are available. No matter what you drive we can offer the alternator for you.
"GET THE POWER YOU DESERVE!"
We specialize in bringing to you the world's finest high amp charging systems. If you don't see the high output alternator or dual alternator kit you're looking for, call us for fast & friendly service 573-334-2632 8-5 M-F CST.